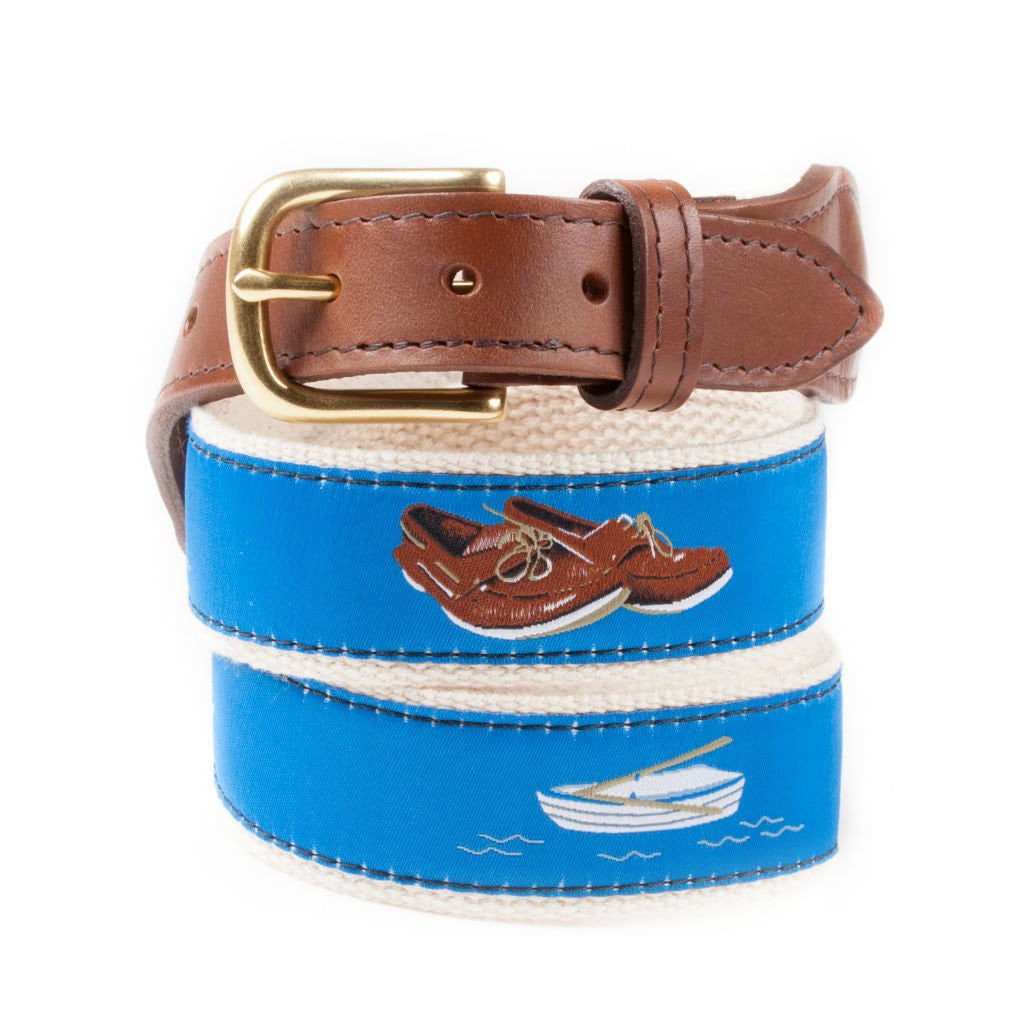 Boat Shoes Ribbon Belt
Ever wish you had more ways to wear that trusty pair of boat shoes? Well, how about around your waste? This ribbon belt combines two of the most trusted accessories in your wardrobe. Now you can wear your boat shoes even when your not wearing your boat shoes. 
We used the same top tier grosgrain and stitched design ribbon as our d-ring belts and added 100% genuine Hermann Oak leather for a more structured feel and classic look. Solid brass heel bar buckles were also used to accent the hand stitching of the leather tabs.
*For proper fit, order 2" larger than your pant size. For example, if you wear a 34" pant, you'll require a 36" belt. 
Product Details
1" custom ribbon
1 1/4" canvas backing
Solid brass hardware
100% genuine Hermann Oak leather
Branded with Knot logo
Of course they're made in America