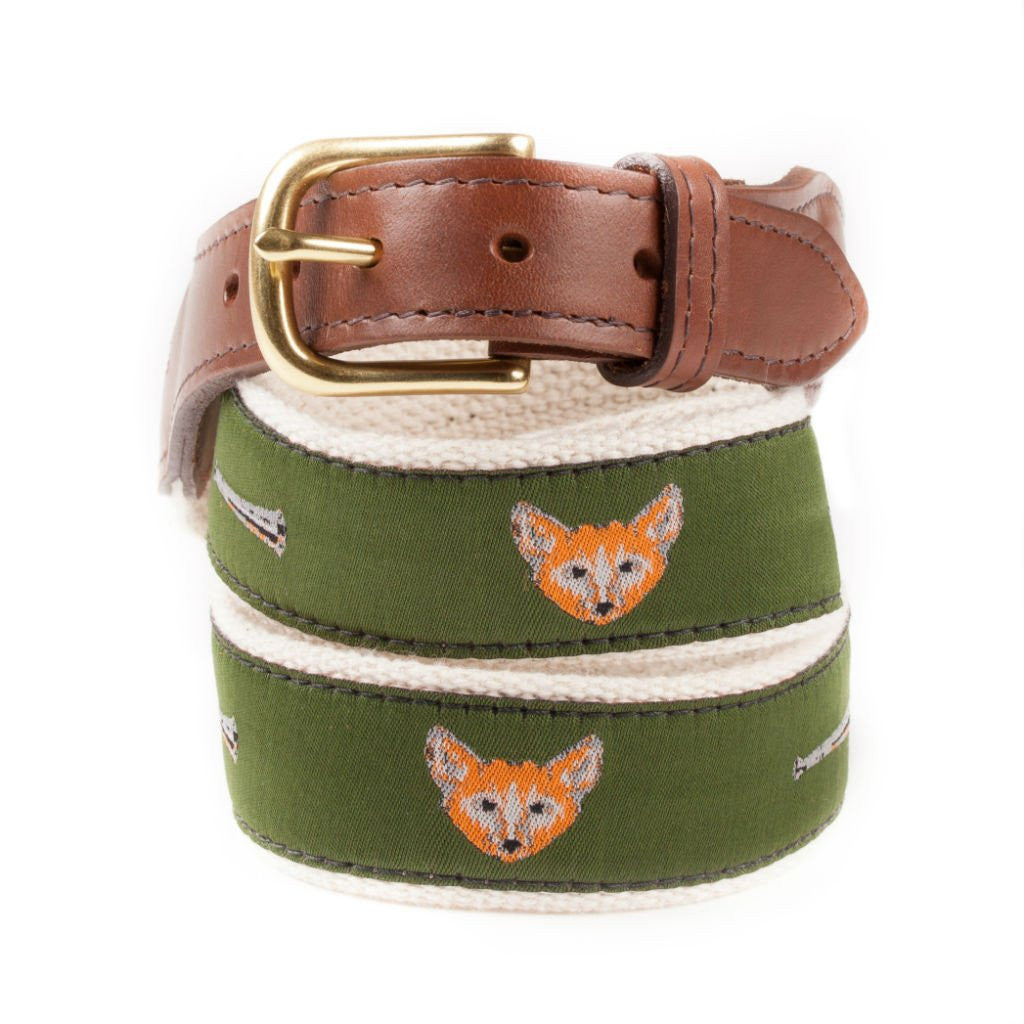 Fox and Horn Ribbon Belt
A tradition that dates back to the middle ages, the hunting horn is often associated with fox hunting. It is used to signal the start of a hunt, trigger the dogs, inform that the hunt is over, and a whole lot more. Whatever fox you might be hunting, this ribbon belt is sure to send all the right signals.
We used the same top tier grosgrain and stitched design ribbon as our d-ring belts and added 100% genuine Hermann Oak leather for a more structured feel and classic look. Solid brass heel bar buckles were also used to accent the hand stitching of the leather tabs.
*For proper fit, order 2" larger than your pant size. For example, if you wear a 34" pant, you'll require a 36" belt. 
Product Details
1" custom grosgrain ribbon
1 1/4" canvas backing
Solid brass hardware
100% genuine Hermann Oak leather
Branded with Knot logo
Made in America