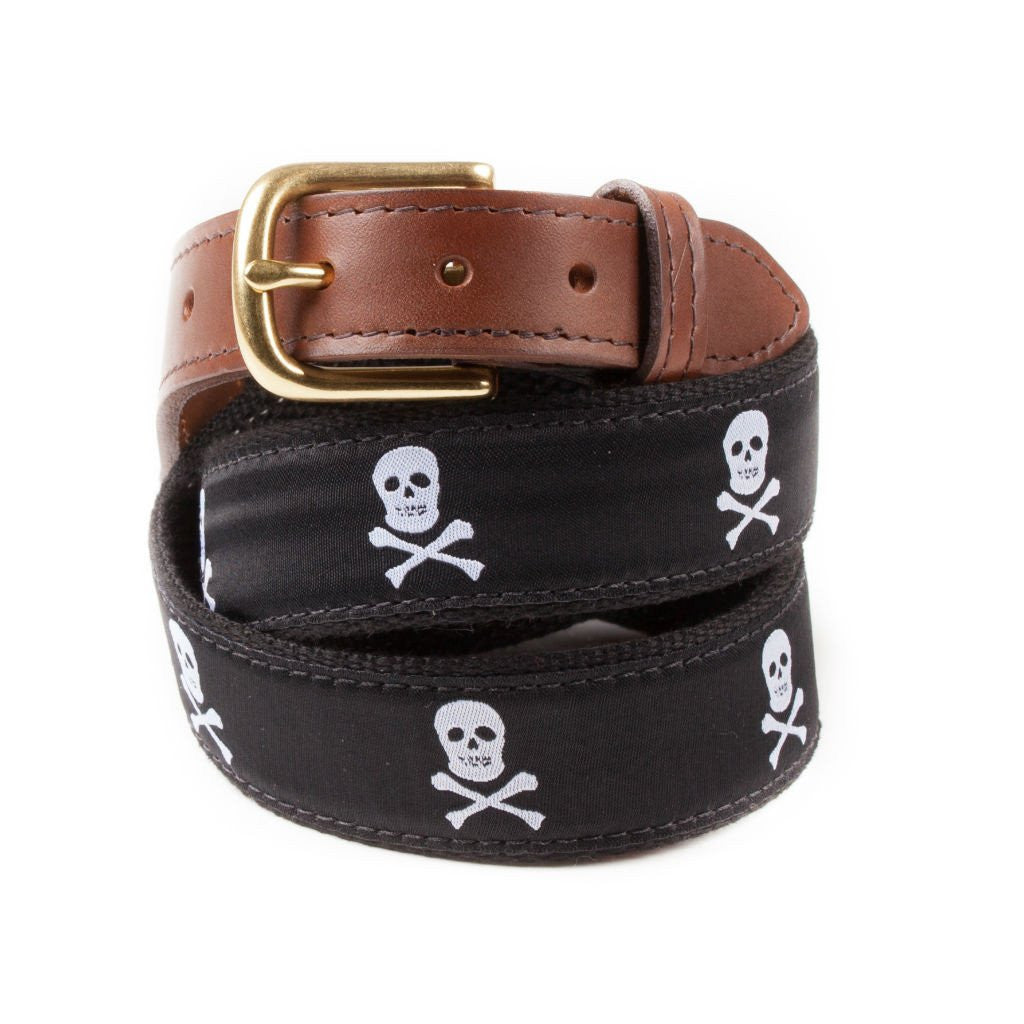 Jolly Roger Ribbon Belt
Did you know the term "Jolly Roger" refers to the flag flown to signify a pirate ship is about to attack? Most commonly identified as a black flag with white skull and crossbones. So fly your flag and signal your fleet. It's time to take back what's rightfully yours!
We used the same top tier grosgrain and stitched design ribbon as our d-ring belts and added 100% genuine Hermann Oak leather for a more structured feel and classic look. Solid brass heel bar buckles were also used to accent the hand stitching of the leather tabs.
*For proper fit, order 2" larger than your pant size. For example, if you wear a 34" pant, you'll require a 36" belt. 
Product Details
1" custom grosgrain ribbon
1 1/4" black canvas backing
Solid brass hardware
100% genuine Hermann Oak leather
Branded with Knot logo
Made in America