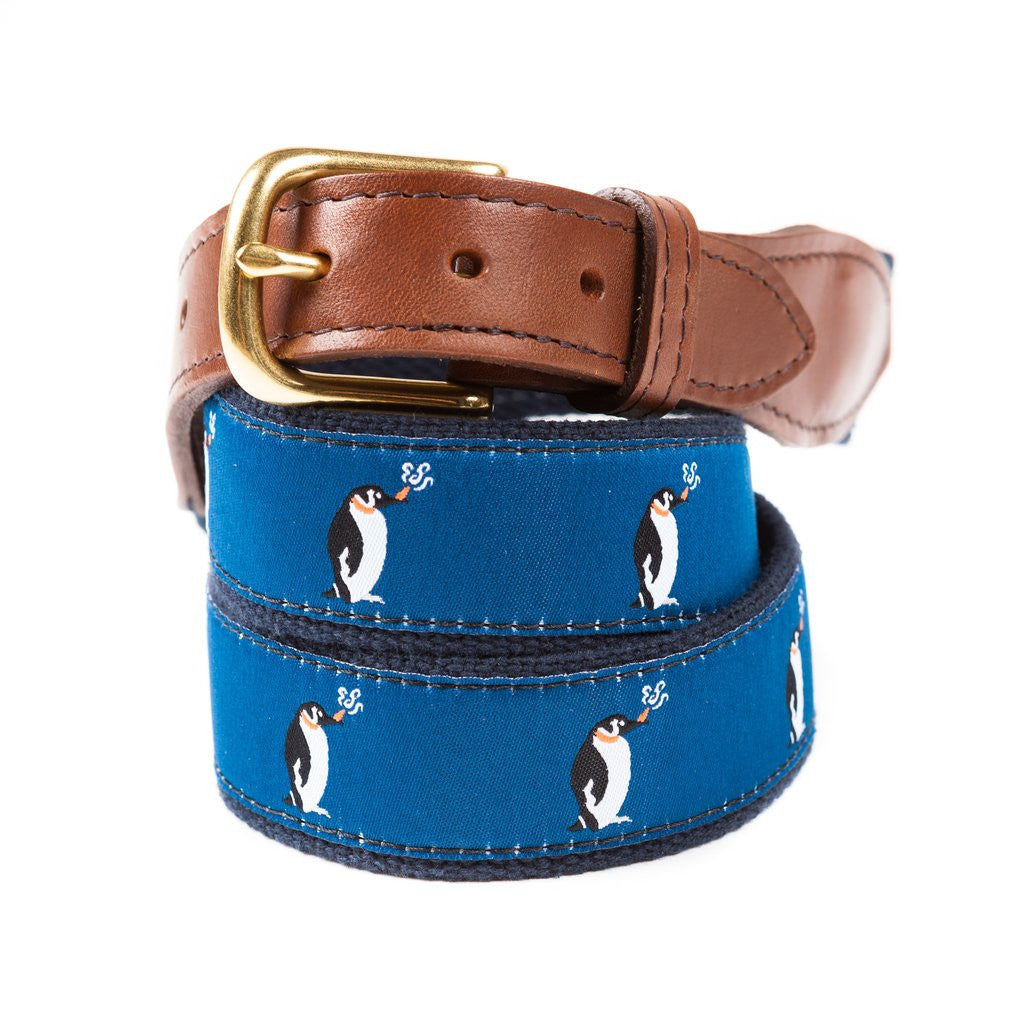 Puffin' Penguin Ribbon Belt
Do you know the difference between a puffin and a penguin? We don't either. But we do know that "Puffin Penguin" is cool, and this belt even cooler.
We used the same top tier grosgrain and stitched design ribbon as our d-ring belts and added 100% genuine Hermann Oak leather for a more structured feel and classic look. Solid brass heel bar buckles were also used to accent the hand stitching of the leather tabs.
*For proper fit, order 2" larger than your pant size. For example, if you wear a 34" pant, you'll require a 36" belt. 
Product Details
1" custom grosgrain ribbon
1 1/4" navy canvas backing
Solid brass buckle
100% genuine Hermann Oak leather
Made in USA