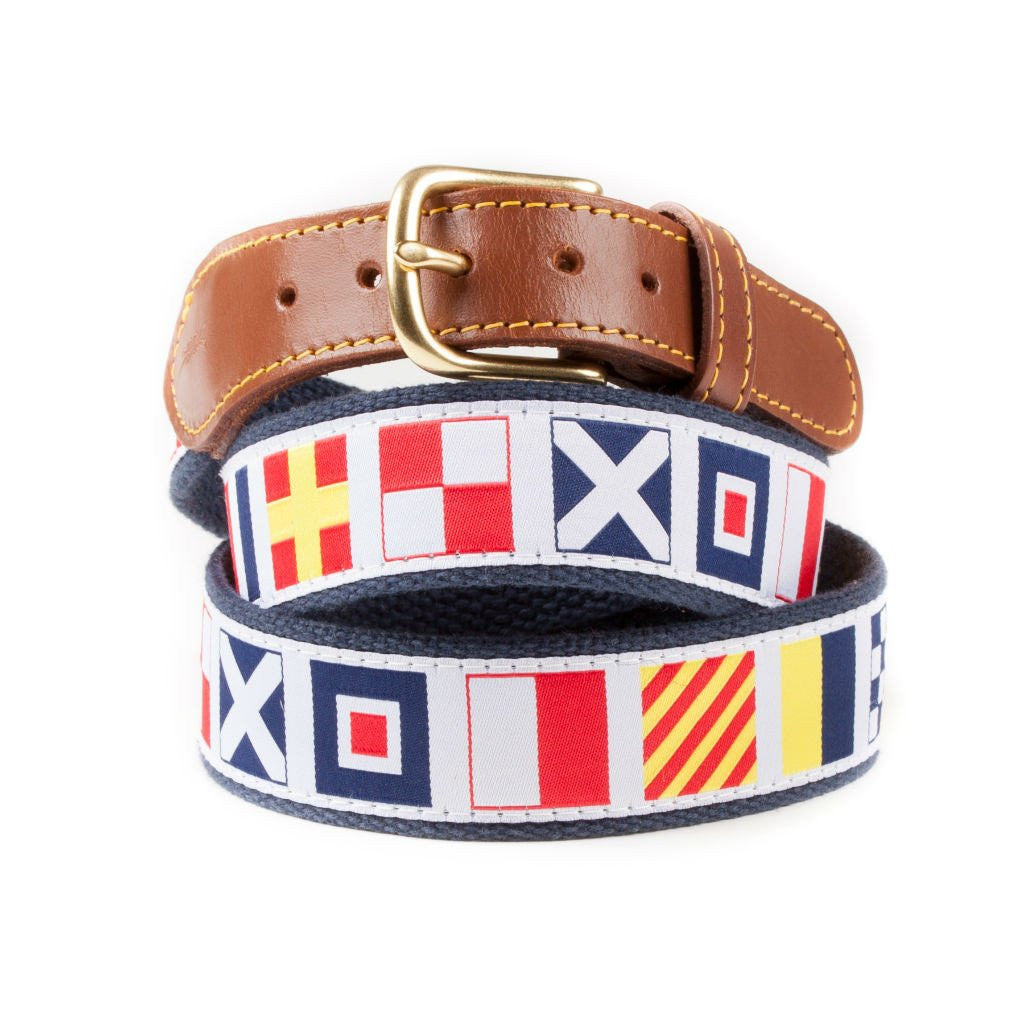 Why Knot Rum Ribbon Belt
Our favorite drink, spelled out in maritime signal flags. Then wrapped around this ribbon belt as a reminder to knot take things too seriously.  
Made from top tier grosgrain and stitched design ribbon and 100% genuine Hermann Oak leather for a more structured feel and classic look. Solid brass heel bar buckles were also used to accent the hand stitching of the leather tabs.
*For proper fit, order 2" larger than your pant size. For example, if you wear a 34" pant, you'll require a 36" belt. 
Product Details
1" custom grosgrain ribbon
1 1/4" navy canvas backing
Solid brass hardware
100% genuine Hermann Oak leather
Branded with Knot logo
Made in America