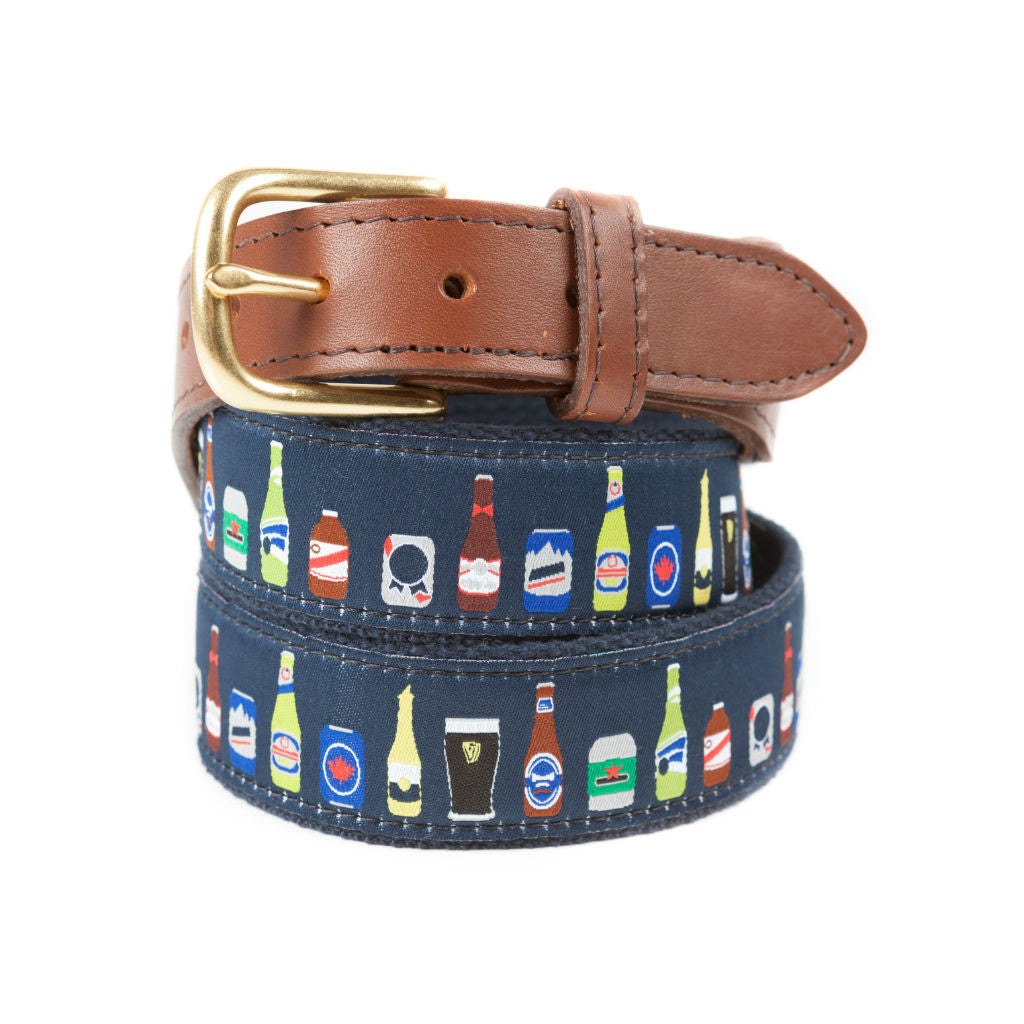 Bring Your Own Beer (BYOB) Ribbon Belt
You're not leaving until you can name them all! But hey, if you're anything like us, that should be NO problem. And we know you'd never show up to a party empty handed. You can bring your favorite, but we think you should bring them all. And this preppy ribbon belt is going to help you do just that! The utlimate in party wear.
Top tier grosgrain ribbon and 100% genuine Hermann Oak leather give this ribbon belt a more structured feel, while maintaining a classic look. High quality, solid brass heel bar buckles were also used to accent the hand stitching of the leather tabs.
*For proper fit, order 2" larger than your pant size. For example, if you wear a 34" pant, you'll require a 36" belt. 
Product Details
1" grosgrain ribbon
1 1/4" navy backing
Solid brass
Genuine leather
Branded with the Knot logo
PROUDLY Made in USA