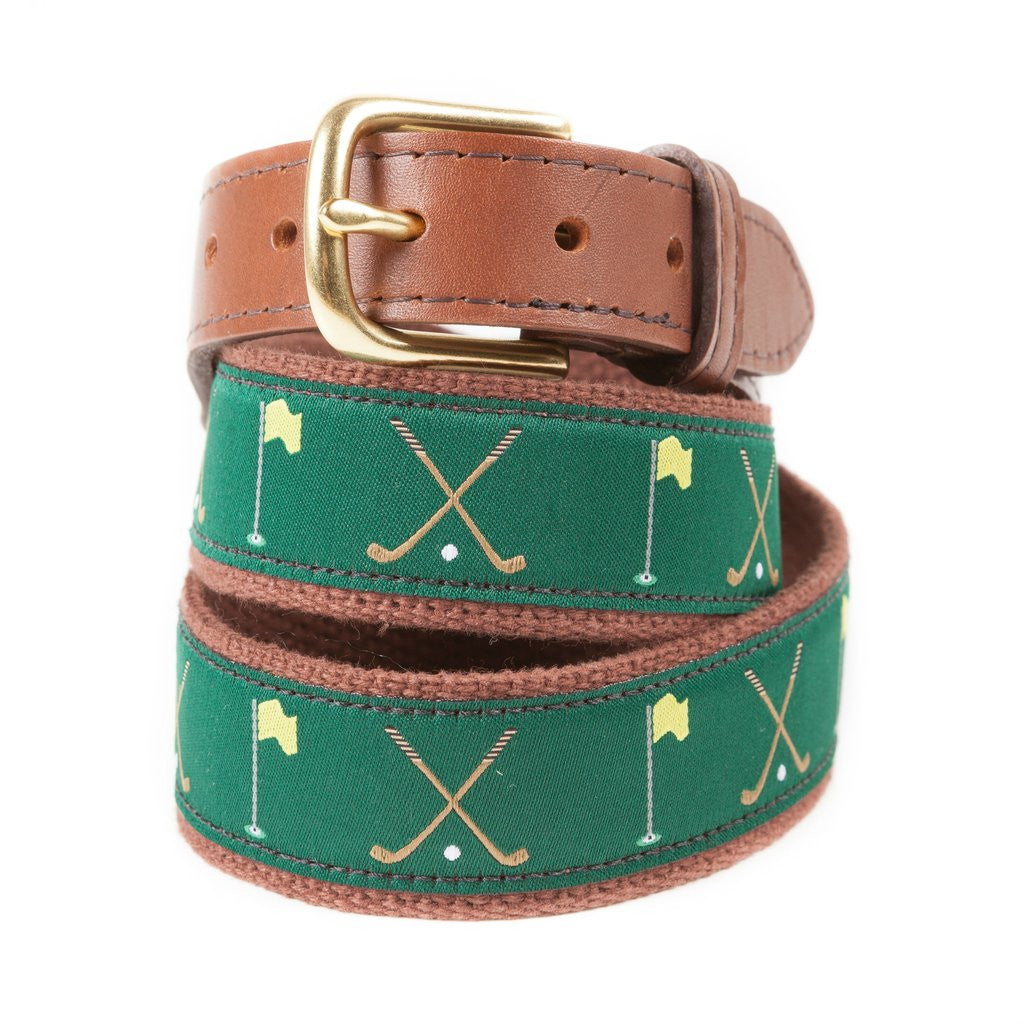 Golf Clubs and Flag Ribbon Belt
There seldom comes a time when we wouldn't rather be on the course. The Golf Clubs and Flag Ribbon Belt is your go-to fashion piece for doing just that...golfing! But also when you're not on the course, like at work or in class, where it acts as an oh-so-subtle hint of "I'd definitely rather be golfing."
Made from top tier grosgrain and stitched design ribbon. Tabs are 100% genuine Hermann Oak leather and include solid brass buckles for a more structured feel and classic look.
*For proper fit, order 2" larger than your pant size. For example, if you wear a 34" pant, you'll require a 36" belt. 
Product Details
1" custom grosgrain ribbon
1 1/4" brown canvas backing
Solid brass hardware
100% genuine Hermann Oak leather
Branded with the Knot logo
Made in America