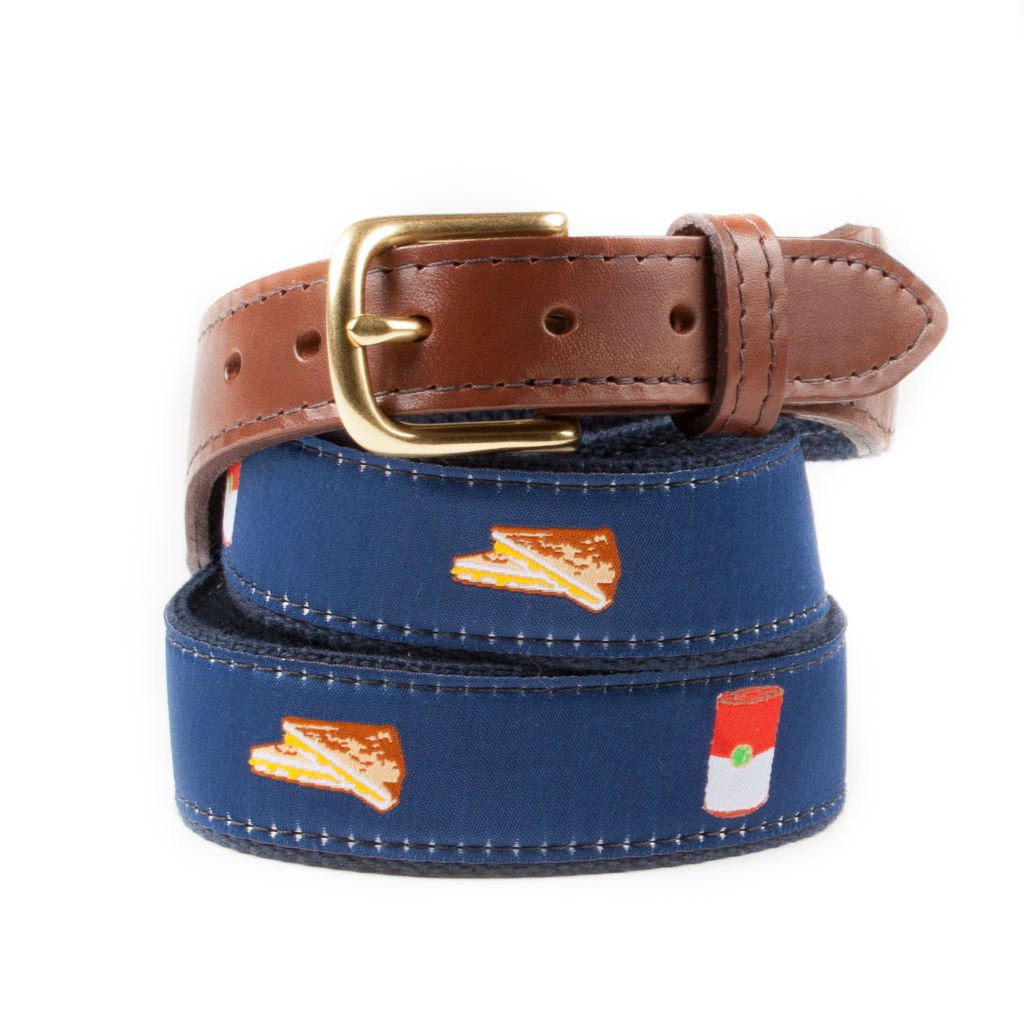 Grilled Cheese and Tomato Soup Ribbon Belt
A real comfort food! And long time favorite for those on a college budget. And...pretty much everyone else for that matter. This high quality, preppy ribbon belt makes a statement-- that even though you might be tight on the ol' budget, you still really enjoy the finer things.
This belt is made from top tier grosgrain and stitched design ribbon. We've added 100% genuine Hermann Oak leather tabs for a more structured feel and classic look. Solid brass heel bar buckles are used to accent the hand stitching of the leather tabs.
*For proper fit, order 2" larger than your pant size. For example, if you wear a 34" pant, you'll require a 36" belt. 
Product Details
1" wide grosgrain ribbon
1 1/4" wide navy canvas backing
Solid brass buckle
Genuine Hermann Oak leather
Stamped with the Knot logo
USA Made!