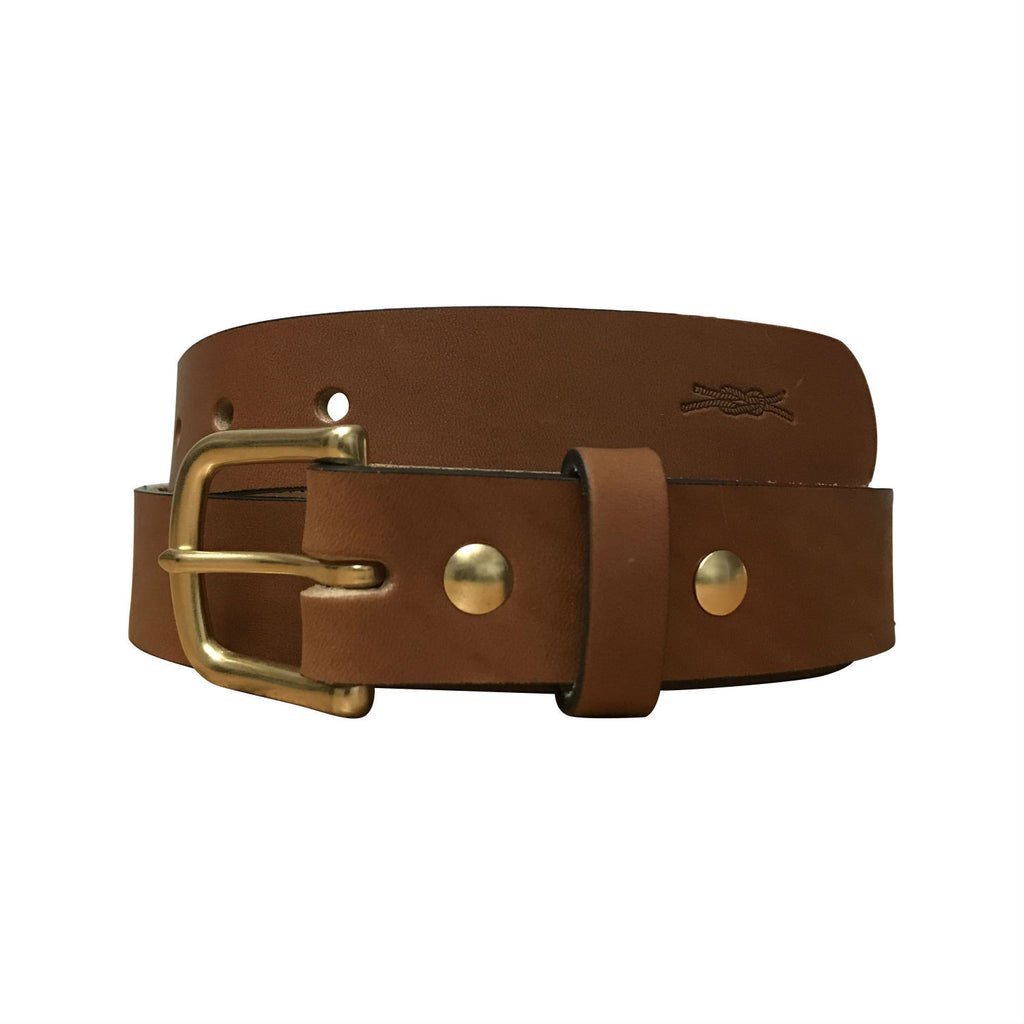 Leather Heritage Belt - Light Brown
This belt is simple and to the point. Yet, it looks just as good dressed up as it does dressed down. A classic that is made to last a lifetime, if not longer.
As your belt ages, it will take on a warm patina, unique to the experiences gained while wearing it. That's why we call it the Heritage Belt. 
*For proper fit, order 2" larger than your pant size. For example, if you wear a 34" pant, you'll require a 36" belt. These belts run a bit larger than our ribbon belts and measure exactly the belt size +1" from the center whole to the turn back (where the leather meets the buckle). 
Product Details
Full Grain, Latigo Leather
Solid Brass Hardware
1.25" Wide
3.6 mm Wide
Removable Chicago Screws
Debossed Knot logo
Interchangeable Buckle
Black Painted Edges
Handmade in Minnesota