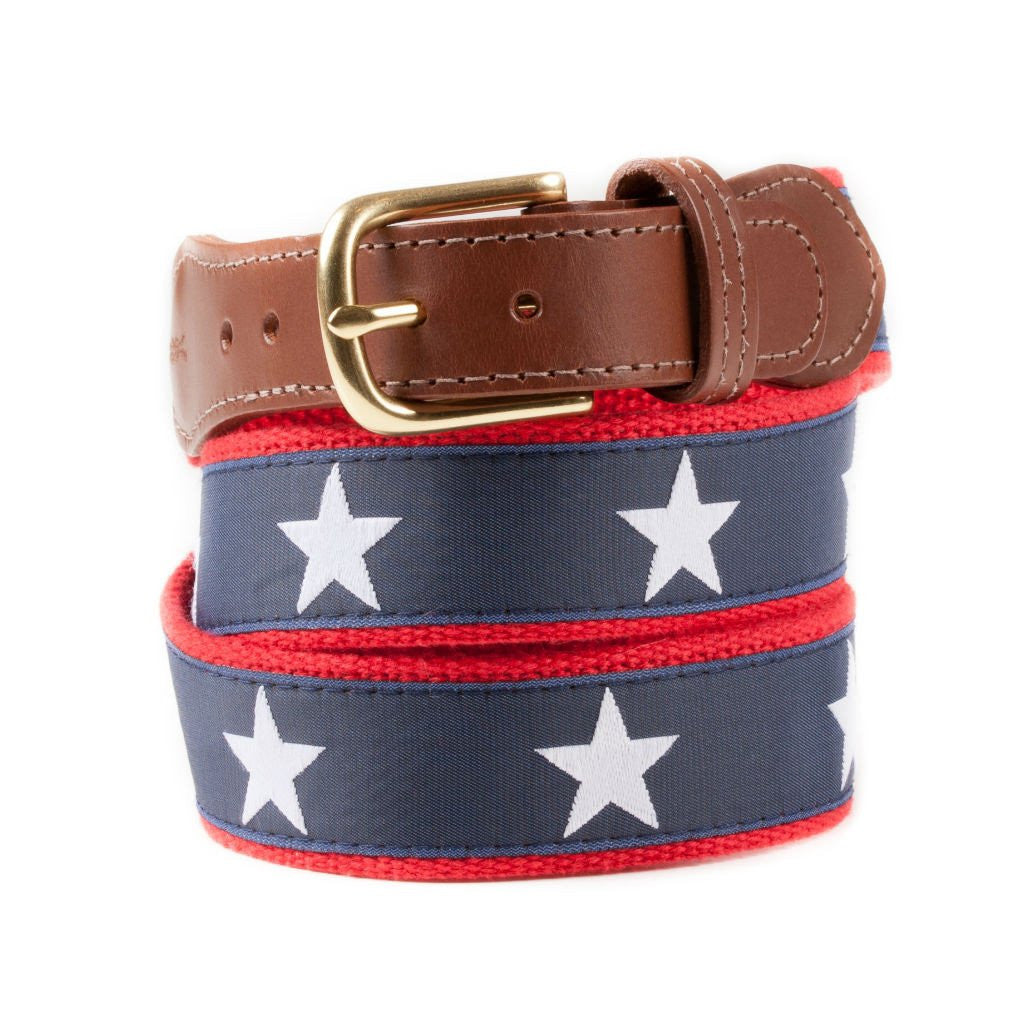 Oh My Stars! Ribbon Belt
Oh my stars! The old fashioned way to say "oh my goodness." Used in a sentence: Oh my stars, look at those stars! Show off your patriotism with these bold stars and red, white and blue.
We used the same top tier grosgrain and stitched design ribbon as our d-ring belts and added 100% genuine Hermann Oak leather for a more structured feel and classic look. Solid brass heel bar buckles were also used to accent the hand stitching of the leather tabs. 
Product Details
1" custom grosgrain ribbon
1 1/4" red canvas backing
Solid brass hardware
100% genuine Hermann Oak leather
Branded with Knot logo
Made in America